Run Your Golf Pool Online
Manage all your golf pools from one place. Let your members make picks themselves.
No more complicated Excel sheets, printouts and emailing back-and-forth.
Configure how your pool is scored, number of winners, handicaps and much more.
PremierSportsPools is a fully automated, live scoring pool hosting.
Chose From Different Pool Types
Score, Prize, Trackmeet or Handicap
Define how entries will win based on how players score.
Run a full handicap pull or prize-based pool.
Customize Your Pool
Configure Settings
Create groups, limit number of winners, give view-only access to guests or customize what happens to CUT players.
Edit number of entries each member can have.
Write custom rules for your members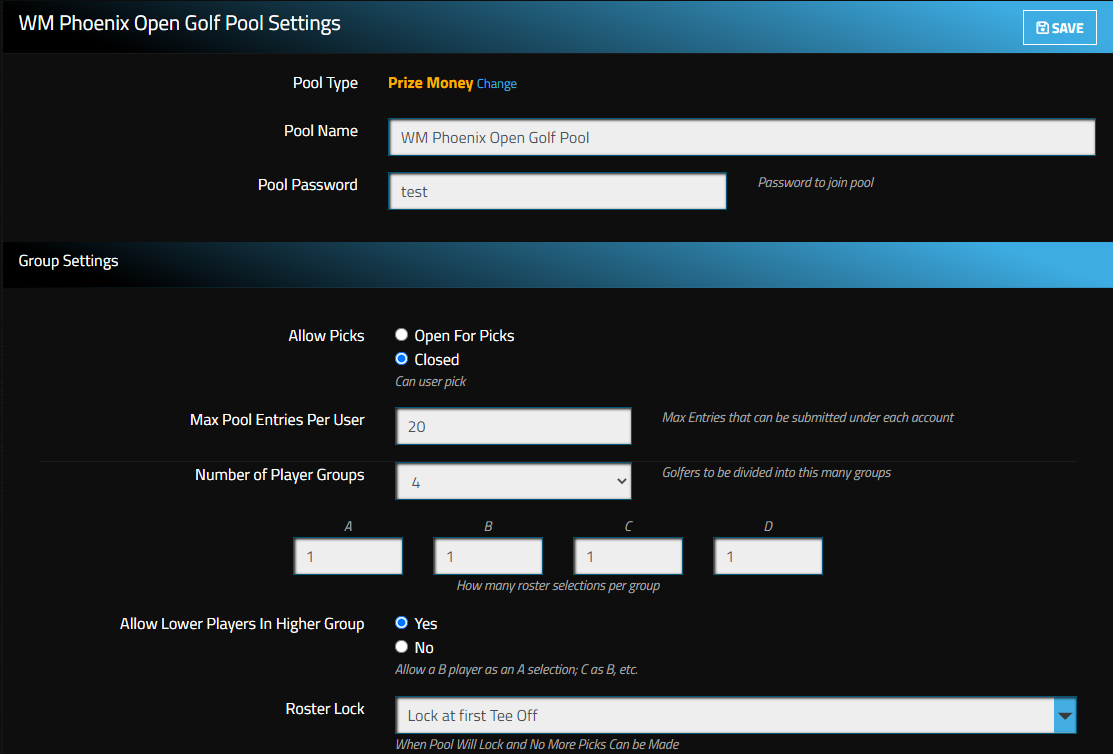 Group Players
Automatically or manually
Group players by ranking automatically or manually arrange them as you see fit.
_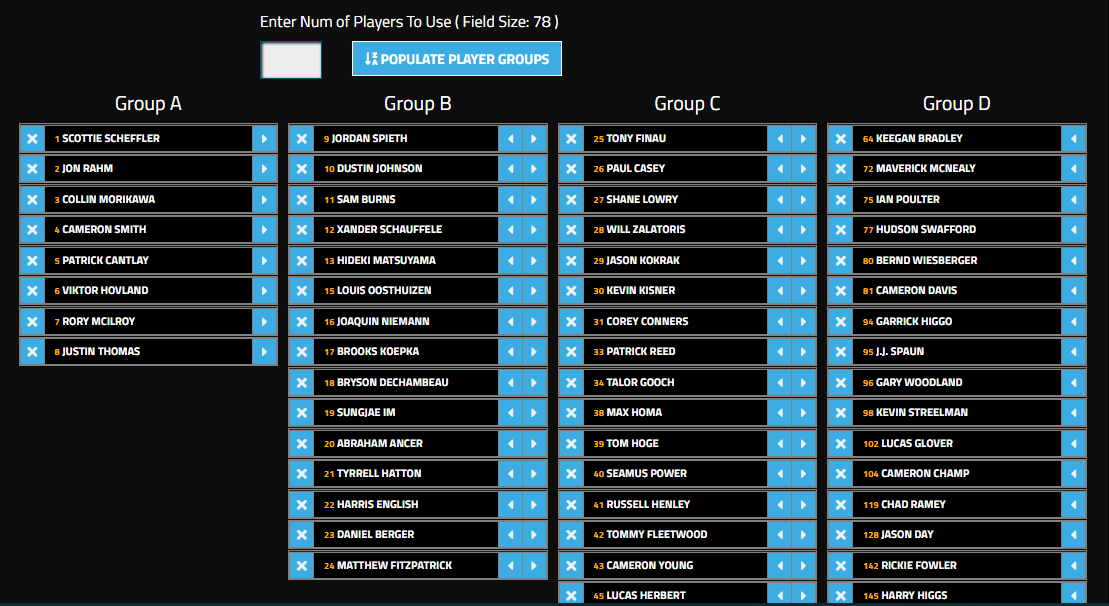 Manage Picks
Create Entires
Members can make their own picks based on your grouping.
Or manage picks for your members as a commissioner.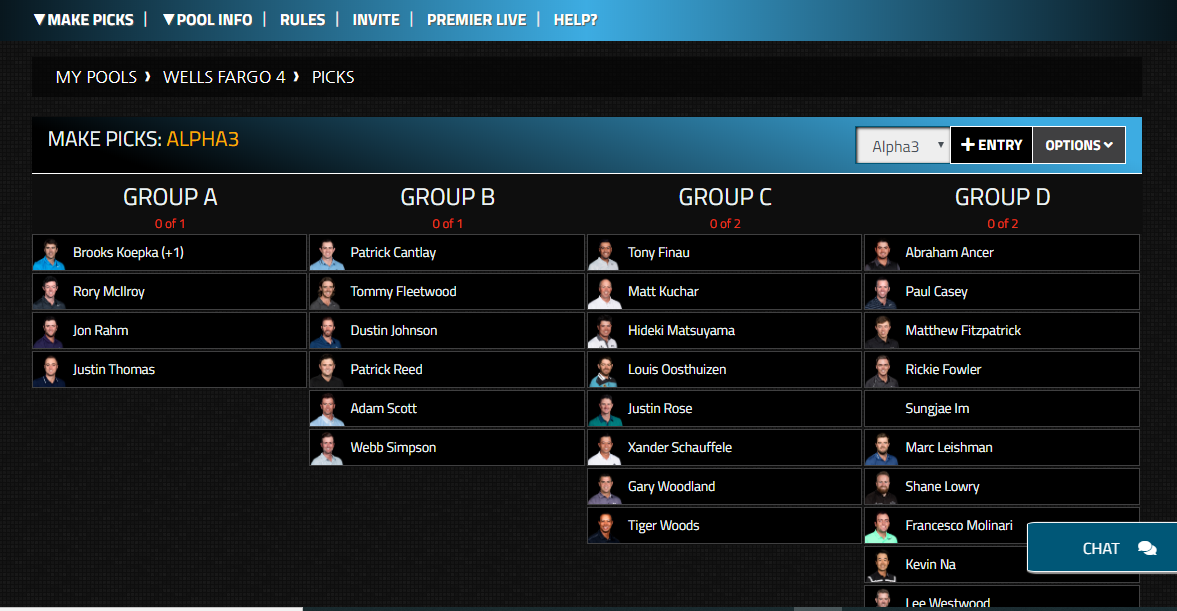 View Standings
Per Round Data
Overview picks and entries positions in the pool.
Quickview per round play for each entry.

PREMIER LIVE
Watch Real Time Scoring
Monitor how entries change positions and scoring updates in real time.
Watch tournament leaderboard as golfers score.

Pool Roster
Manage Members
View entire pool rosters and members. Promote members to commissioners, mark "Confirmed"
Leave commissioner visible private notes for each member.