Simple Set up. Easy to Use. Start Inviting Players in Minutes
Customize Pools to Your Preferred Settings

Real-Time Indicators and Standings Provided on PREMIER LIVE Pages
Free to Browse - No Up Front Payment Required
FEATURES
SIMPLE SETUP
Just a few clicks gets your pool started. Start inviting players in minutes
CUSTOM OPTIONS
Configure each pool to your liking. Edit settings, player parameters, and more
ONLINE PICKING
Entry forms, hours of data entry, and spreadsheets are a thing of the past. All players can make their picks and check the standings online
PICK DEADLINES AND ROSTER LOCK
Pool picks lock at a set time. Adding security by eliminating any concern for past-posting
POOL CHAT
Pool members can trash talk each other as you watch results come in, or keep players informed of important updates
SECURITY
Automated pools are more fair and secure. No late picks can be submitted. Pool lineups are diplayed as soon as the action starts. Results are tallied by computers eliminating manual errors.
PREMIER SPORTS EXCLUSIVE
PREMIER LIVE SCORING
REAL-TIME STANDINGS AS PLAY HAPPENS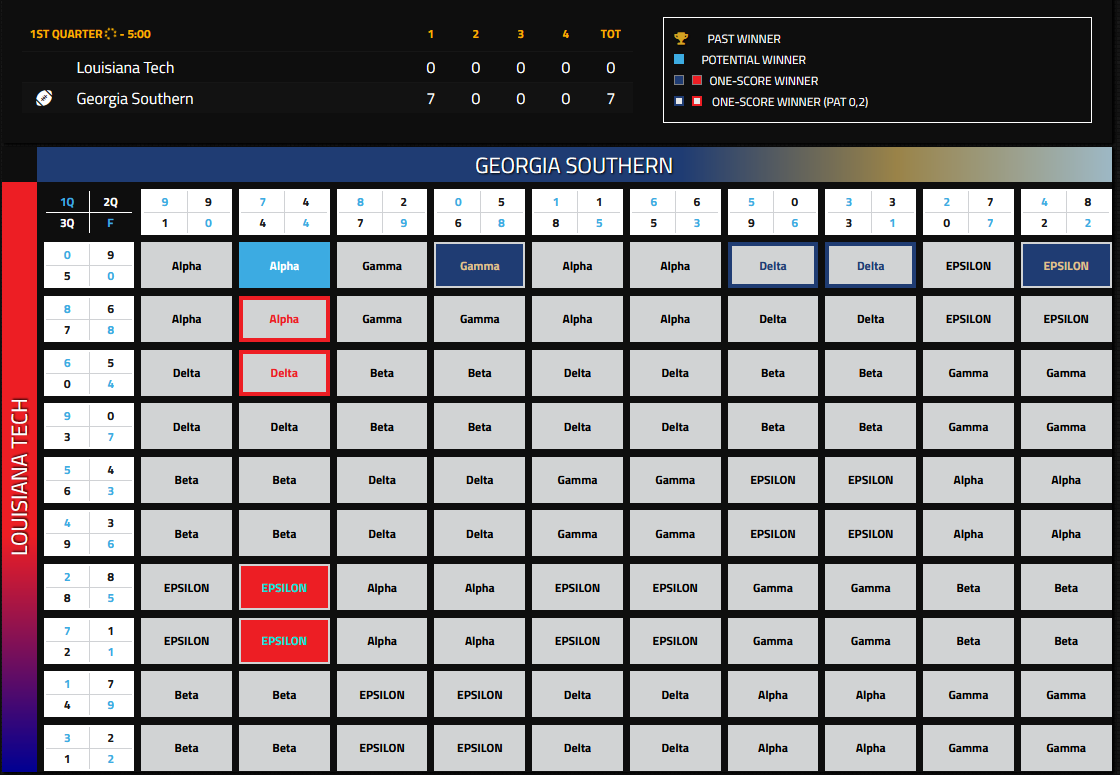 LIVE STATUS INDICATORS
During pro and college football games, the PremierLIVE page will show you potential winners based on various scoring plays.